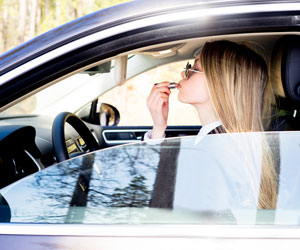 How much does it cost to fight a reckless driving ticket? We know questions are continuously popping into your head. With two decades of experience, we already helped Michigan car drivers save money and time on their traffic violation. We take pride in giving legal suggestions and assistance to all our clients.
Why Choose US As Your Legal Representative?
Experienced Lawyer With Public Speaking Skill
FREE No Obligation Confidential Consultation
FREE Payment Quotation
Low-Payment Flat Rates
Accepting Partial Payments
Accepting MasterCard / Visa Payments
Avoid Mandatory Driver Responsibility Fees ($200-1000) that Applies in Addition to a Court-Imposed Fines and Costs
Maintain a Clean Driving Record
We can help you with the following traffic ticket violation:
Driving while license is Suspended
Driving while license is Revoked
No Insurance Card Ticket
Driving with No License
Cellular Phone Use and Texting While Driving Ticket
Wrong-Way Collisions On Divided Highway
Under the influence of Alcohol while driving while operating a vehicle
Improper Turn Ticket
Driving while license is Cancelled
Failure to Stop at Red Light Violation
Failed to Pay a Ticket
Passing Improperly
Failing To Stop after an Accident (Hit & Run)
Excessive Speeding
Careless and Reckless Driving Violation
Failing to Stop for a School Bus Violation Ticket
Following Too Closely or "Tailgating" Violation Ticket
Failed To Signal
Failure to Yield the Right-of-Way Accident Ticket
Failure to Obey Traffic Control Device Ticket
Experienced And Effective Reckless Driving Traffic Ticket Lawyer in Clarkston, Michigan. Call Us Today At (248) 290-9409!
Getting pulled over is a major trouble for every person. Need a traffic ticket defense attorney in Clarkston, Michigan you can rely on? You don't need to worry anymore because we are available to extend our hand to you. We are offering FREE legal confidential consultation to help you understand more about your case. Dial our number at (248) 290-9409 today!