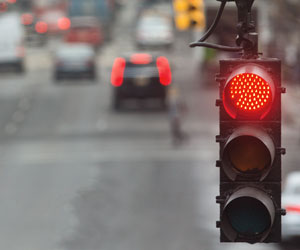 How long does it take to get a citation in the mail? We know a lot of concerns popped up in your head. We devoted ourselves in protecting you from negative implications that can take place as a result of your traffic ticket violation. We will give our 100% to solve your speed citation problem.
Talk To Reputable Traffic Ticket Attorney. Avail Your FREE Confidential Consultation Today!
Why Choose US As Your Attorney?
Experienced Lawyer With Compassion
FREE Fee Quotation
FREE No Obligation Telephone and Office Consultation
Accept MasterCard / Visa Payments
Accept Partial Payments
Low-Price Flat Rates
Keep your Driving Record Clean
Avoid Increasing Insurance Rate (usually by 22% per ticket)
We handle range of traffic violations including:
Driving Without Proof of License Privilege
Under The Influence Of Alcohol And Illicit Drugs While Driving
Driving while License Privilege has been Revoked
Driving on a Cancelled License Privilege
Driving Without Proof of Insurance
Driving Without Valid Car Insurance
Caught Driving with a License that has been Suspended
Driving The Wrong Way On A One-Way Street Ticket
Using a Cellphone while Driving without a Hands-Free Device
Driving with Cancelled License
Failure to Obey Traffic Control Device Traffic Ticket
Careless/Reckless Driving
Fail to Stop for School Bus
Following Too Closely/Tailgating Violation Ticket
Failure To Use/Improper Use of Turn Signals Ticket
Failure-to-Yield Motor Vehicle Collision Ticket
Failing to Pay Ticket
Unsafely Changing Lanes
Improper U-Turn Violation Ticket
If you have been served with traffic citations and want to explore your options, we can discuss this in more details. We've successfully fought hundreds of traffic violation since 1992. We are providing 100% FREE case consultation and FREE no-obligation quotation. Visa and MasterCard payments are both accepted. Call our number today at (248) 290-9409.