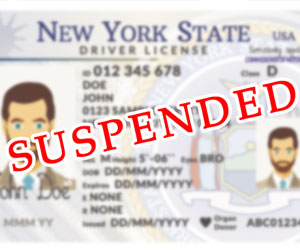 Does full coverage insurance cover unlicensed drivers? We are available to respond to all these concerns for you. With 20 years of experience, we already helped lots of drivers with the same situation as yours. We devoted ourselves in securing you from negative effects that could occur because of your traffic ticket violation.
Experienced Lawyer With Persuasive Skill
FREE No Obligation Consultation
FREE Payment Quotation
Low-Payment Flat Rates
We are Accepting Partial Payment
We are Accepting MasterCard / Visa Payments
Avoid Mandatory Driver Responsibility Fees ($200-1000) that Applies in Addition to a Court-Imposed Fines and Costs
Keep your Driving Record Clean
We can help you with the following traffic ticket violation:
Caught Driving without License
Driving Under The Influence (DUI)
Driving after Revocation (DAR)
Driving while Driver's License is Cancelled
Driving Uninsured Vehicles
Driving With No Insurance
Driving on a Suspended License Privilege
Traffic convictions have negative consequences. We know you want to fix this trouble asap. We can expertly represent you in the court. Avail our totally FREE legal consultation, do not think twice to give us a call at (248) 290-9409. Get your phone and give us a call now!